At SenationALL we aim to support every member of the family to empower you to address the life long challenges associated with complex conditions. We do this by providing:
tailored advice to address any concerns you may have about your child's communication, behaviour, social interaction or general development;

guidance

and signposting towards beneficial groups and activities;

practical techniques

to deal with issues and challenges you may be having;
A FRIENDLY EAR!
We are here for you! No confirmed diagnosis is required to access our services as we want to help families who may be feeling lost and overwhelmed by the diagnostic process as well as those who suspect their child has support needs and don't know where to turn.
Tea & tips sessions (£10 per hour) are informal consultations with a chat over a cuppa. Our staff can offer decades of specialised experience and are excellent listeners!
Please note, these appointments must be pre-booked and are most beneficial when parents/carers attend without children. Phone consultations can be arranged if this is more suitable.
Information Mornings
Our monthly information mornings give you the chance to meet some of the team informally to ask questions about services and have a look around the facilities.
The next few dates are below, please email us beforehand to let us know you're coming along:
Tuesday 4th February
Tuesday 3rd March
Tuesday 7th April
Tuesday 5th May
Tuesday 2nd June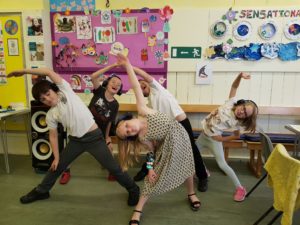 Siblings are welcome at all our groups but we recognise the importance in giving them the opportunity to socialise independently without their MSN brother or sister.
Our sibling groups are usually scheduled for the school holidays and give children the chance to make friends with others in situations similar to themselves. Most sessions include some relaxation and/or emotional awareness activities as well as lots of fun stuff like games, crafts & baking.
For details on upcoming siblings sessions check out our timetable
Useful information links:
Top tips for supporting your sibling child