Our sessions and activities are designed to support individuals with multiple support needs and neurodiverse conditions. Most groups are in-person, at the Old Schoolhouse unless stated otherwise in the description.
Our team work hard to ensure sessions are fun, engaging and most importantly, beneficial!
We deliberately keep group sizes small to accommodate for everyone's needs and make sure everyone gets chance to participate but therefore, sessions become full quickly.
Please register with us before booking any sessions.
---
Summer Holidays 2022
Sessions taking place across the northeast!
This summer we are running activities and sessions in various locations for ALL ages. Click the images below to see full details:
Booking essential – places limited and allocated first come, first served
Adult sessions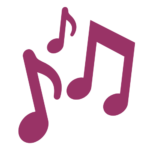 Musical Therapy
For adults and teens 16yrs+
An inclusive music group for older teens and adults with support needs or disabilities and their families.
Led by our music therapist the session will be a fun, relaxed chance to use musical instruments, sing and dance. This social experience gives adults with complex needs chance to meet others and enjoy themselves in a safe place where they can be themselves.
Attendees must be accompanied by a parent or carer.
Fortnightly – MONDAYS, 10am-12pm:
Re-starting 29th August
£5 per attendee (with carer)
Pre-school sessions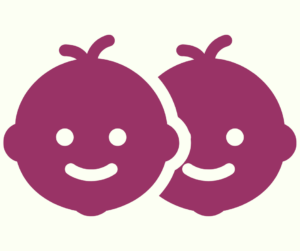 Early Communications
For 0-5 year olds and their families
Led by our Speech Therapist, this programme is designed to help parent/carers learn ways they can promote both verbal and non-verbal communication through play with young children with suspected or diagnosed support needs. We share effective techniques and strategies that you can use at home.
In the backdrop of our soft play facility, you'll also have chance to meet other families in similar situations and seek information and advice from our skilled members of staff.
5 week block – TUESDAYS – 10-11am
Starts 30th August
£25 per 5 week block, per family
---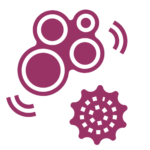 Sensory Play
For 0-5 year olds and their families
This session is designed to support young children struggling with sensory processing and/or tolerating group settings. The group provides a safe, stimulating, and supportive environment to explore a range of sensory elements while, having fun. The sessions include a range of activities for children to explore their senses and develop emotional awareness. Sensory play offers a variety of benefits from building neural pathways (which aids complex learning tasks), supporting language, cognitive and motor skill development whilst improving their problem-solving ability. The mindful and therapeutic activities are also develop emotional regulation, allowing families to explore and learn about their child's sensory tolerances and thresholds.
Plus parents/carers get chance to meet other families in similar situations and seek information and advice from skilled members of staff.
5 week blocks
Next one starts Oct 2022 – contact us now to register interest
£25 per 5 week block, per family
School-age activities and sessions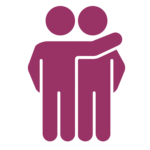 SociALLise
Weekly social groups for youngsters with support needs.
Sessions are a safe place for children and young people to meet and make friends with others similar to them while, being supported by our specialist staff. Through their choice of fun activities and games we promote social interaction, friendship building and communication in order to improve self-esteem, confidence and ability to cope in social settings. We also organise regular outings.
SociALLise [ages 10+] – Thursdays, 6.30-8pm
SociALLise Plus+ [ages 12+ with more complex needs or learning disabilities] – Wednesdays, 6.30-8pm
Young adults project (YAP) [ages 16+] – Sundays, 6.30-8pm
*PLEASE NOTE, SociALLise sessions are in high demand so we may not be able to offer you a place immediately -please contact us to express your interest in joining and we will notify you as soon as there is space.
---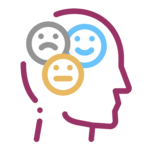 Chill-oot! – self-regulation programme
Our popular self-regulation programme for youngsters struggling with emotions or behaviour.
Chill-oot! is designed to work on different elements of self-regulation and emotional literacy to support youngsters on their developmental journey. Through fun activities, the attendees will improve emotional awareness while learning coping techniques to help them regulate their responses and manage behaviour.
The practices taught in Chill-oot! enable youngsters to be more tolerant of group settings and can empower them to cope better in the classroom, in public and in stressful situations.
8-week block – Westhill – TUESDAYS 6.30-7.30pm, from 6th Sept – £40.
OR
Family Chill-oot! (parent/carer attends with the child) – 5 week block – MONDAYS, 6.30-7.30pm – from 5th Sept in INVERURIE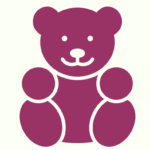 Family Soft Play Sundays
For children with multiple support needs and their families
Enjoy some relaxed time with the whole family in our soft play area and sensory room. Our staff will be on hand to make suggestions for beneficial play and activities.
These sessions are also chance to meet with other families in similar situations while the children socialise and play in a safe environment.
SUNDAYS FORTNIGHTLY
4th & 18th Sept and 2nd Oct
– 1-2pm (under 5s)
– 2.30-3.30pm (6-10 years)
– 4-5pm (complex needs)
£5 per family, per session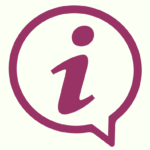 Monthly Information Sessions
On the first Monday of every month, via phone/video call or in-person at our centre. These are the best place to start if you are new to SensationALL as it is a great time to ask questions about our services or how we can help your family.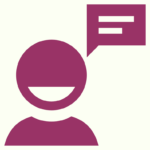 Parent Support Sessions
Weekly, WEDNESDAYS, 10-11.30am, in-person either at our centre or a location across Aberdeenshire.
Led by one of our experienced clinical staff, it's a chance to meet others in similar situations and share experiences of caring for someone with complex needs over a cuppa.
Click here for dates of the next sessions taking place.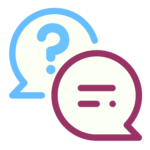 Tea & Tips Consultations
If you need new ideas and strategies or if want to talk about challenges you're experiencing. Our staff have decades of experience and are great listeners – they will offer practical suggestions and strategies to try at home. Book a Tea & Tips session whenever you need support or advice.
---
We ask all families to register with us before signing up for a session or activity. This will give us the important information we need to know about your loved one to ensure the support we provide is suitable for their needs.
Read more about us and our centre here.
My son has certainly grown since we began attending SensationALL. He has learned about himself, his Autism, sensory management, how to relate to others… so many non-tangible skills that many take for granted. He has been able to step outside of his daily noise to visit this very safe place.

SensationALL Parent
---
You can also sign up to our mailing list to receive updates about our upcoming timetables and services as well as useful information.
---
Covid measures
To minimise infection risk at the Old Schoolhouse we have implemented additional cleaning procedures and hygiene measures. Temperature checks on arrival are required for all visitors and those over 12 years are asked to wear face coverings (unless exempt).
Please talk to us if you have any concerns about attending sessions.
We can provide a copy of our covid policy and procedures on request – info@sensationall.org.uk
---
Safeguarding
The safety and wellbeing of our children and vulnerable adults is our highest priority and we have strict procedures and policies for safeguarding – if you wish to view a copy of the policy please let us know.
All our staff and volunteers are PVG checked with Disclosure Scotland and complete annual safeguarding and child protection training.
---