Training workshops are open to parents/carers, professionals or organisations and bespoke training can be designed to meet your objectives.
It is our aim to empower you by sharing our knowledge and skills. Sessions are led by qualified team members with years' of experience supporting individuals with complex needs and disabilities.
---
SensationALL have a vast amount of knowledge!

feedback from a training attendee
---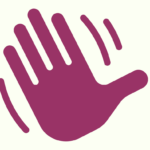 Makaton Workshops
Makaton is a unique communication programme using symbols, signs and speech.
Our qualified Makaton Tutor, Jane, will lead you through the Core Vocabulary Workshops which teaches signs and symbols for everyday communication.
The course is comprised of 1-4 levels which must be completed in order so please ensure you start with Level 1.
The next block is:
LEVEL 2 – Tuesday 21st & 28th June, 5.30-8.30pm (for anyone who has already completed level 1)
Contact us if you want to be notified when other levels are taking place.
---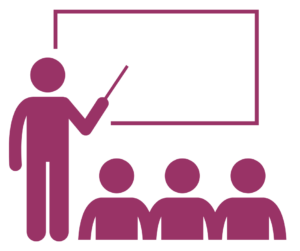 Parent/carer training workshop series
Next block is taking place at The Fly Cup in Inverurie, 10am – 12pm (see dates below):
£10 per workshop or £25 for the block of 5:
– Introduction to Autism and Neurodiversity – 1st June
– Sensory issues – 15th June
– Self-regulation – 29th June
Booking essential – email info@sensationall.org.uk
---
Bespoke training can also be created to suit the needs of your company, organisation or group. Contact us to enquire.