Visuals to explain social restrictions
NLC Communication Friendly have created a range of useful visuals to explain the various different restrictions, visit their website for their full range but here are some relevant ones:
---
Timetable Clock
Print the below blank clock template and colour sections for different activities to create your own personalised schedule like the example below. Then stick your completed version onto the face of a clock in your house. If you prefer, you could use an old clock and colour directly onto it.
We like the flexibility of being able to change schedules for different days/scenarios e.g. one for weekends or non-school days.
If possible, involve the child or individual to give them some ownership over the timetable.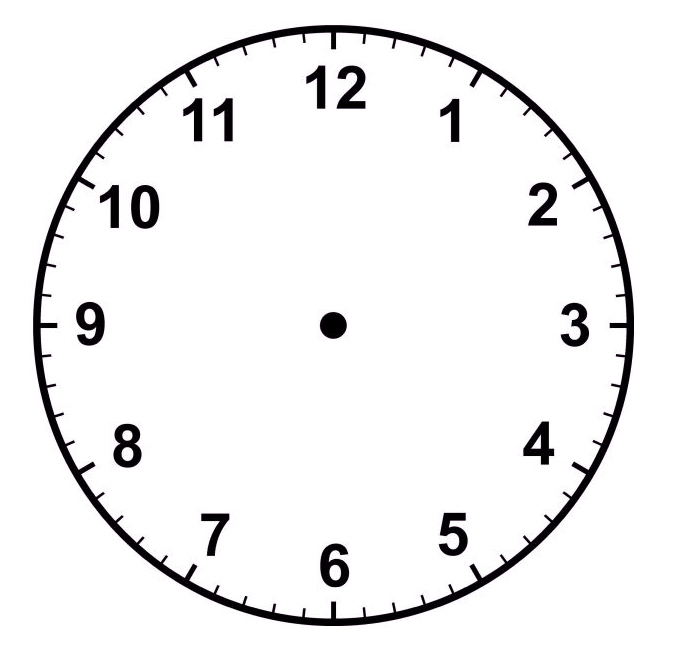 ---
Visual timetable
Create your own timetable using the below visuals: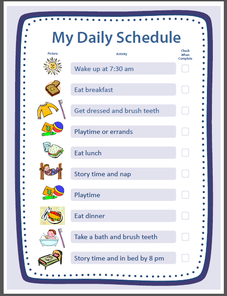 ---
Covid-19 Journal
In year's to come it will be good to look back on this unusual time plus, keeping some kind of diary or journal might be a good way to channel anxious feelings or concerns.
You could use a blank jotter or notebook for your journal or print all or some of the pages below and fill them to create your memory keepsake.
---
Condition description templates
These "passports" help communicate the details of an individual's condition and their requirements or preferences to medical staff or professionals: