Volunteers are the backbone of what we do and we wouldn't accomplish so much without them. Our volunteers mirror our values, and are an invaluable extension of our team. One volunteer who has proved to be priceless is our maintenance volunteer, Donald who the staff have unofficially entitled "Superman".
Donald started volunteering with us shortly after retiring. He knew about the charity due to the support SensationALL had provided for his Autistic grandson. As someone who likes to be busy, he simply wasn't ready to 'do nothing' so, his daughter suggested he might be well suited to helping with facility and maintenance jobs around our centre, The Old Schoolhouse in Westhill.
Throughout 2022, Donald's contributions proved to be invaluable to us as he can turn his hand to pretty much anything! He surpassed all our expectations in undertaking DIY tasks such as painting and decorating through to skilled work upgrading fixtures in the building. His efforts to the improve the Old Schoolhouse have not only enhanced the aesthetics but, importantly, increased safety for the children and adults with complex needs who use the building.
He is always eager to complete jobs as soon as they are given and no matter how obscure the request may be; he thinks outside the box to fulfil our ideas. He excelled himself with his carpentry skills when he fitted out our new van with bespoke shelving and storage for transporting our sensory equipment.
Donald's biggest project to date has been the installation of a soft play frame which transformed our facilities. He roped in his cousin, Sam and the pair used their creativity and initiative to reconfigure the second-hand equipment to fit our space. As always, he tackled the task with positivity and a "can do" attitude and never gets deterred when things have to be adapted to suit our unique needs due to our work with individuals with sensory and behavioural issues.
Donald has undoubtably saved the charity hundreds of pounds in maintenance costs and trades people and we simply cannot express the extent of our gratitude to him for his unwavering dedication and enthusiasm.
Recently, Donald has experienced health issues, including undergoing major surgery. However, he played this down to us saying it's "no big deal" and that he wanted to keep volunteering. Donald shows no signs of slowing down during his ongoing medical treatment and despite our protests for him to take it easy, he continues to pop in to see what jobs he can do!
Volunteers frequently tell us that they "get out as much as they put in" but we are totally indebted to all our generous volunteers who make a huge difference to our charity.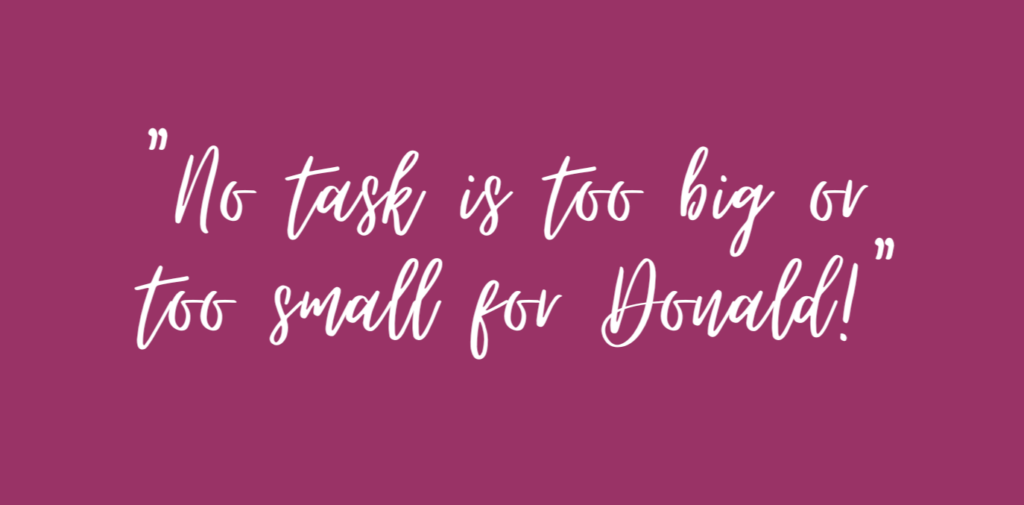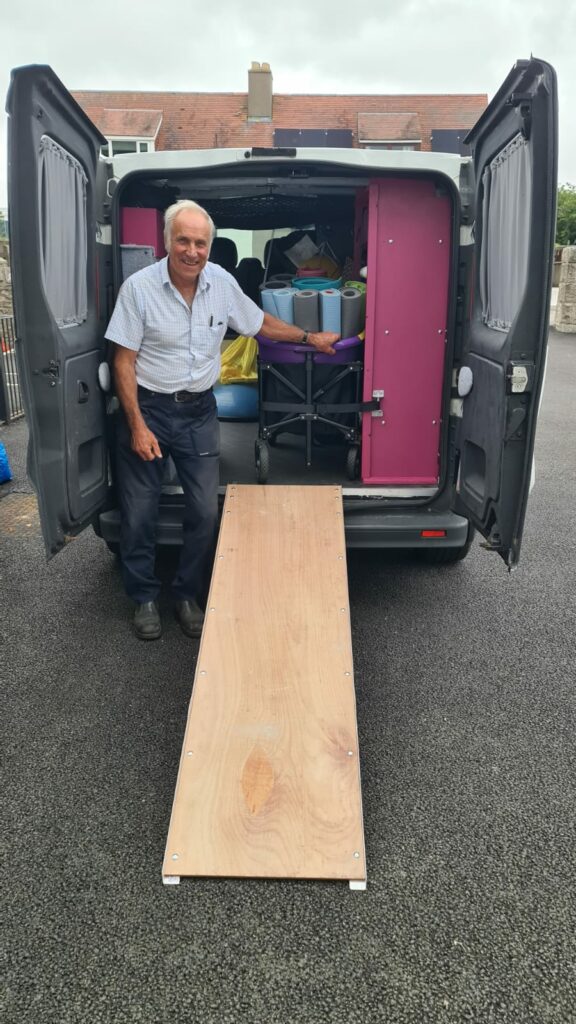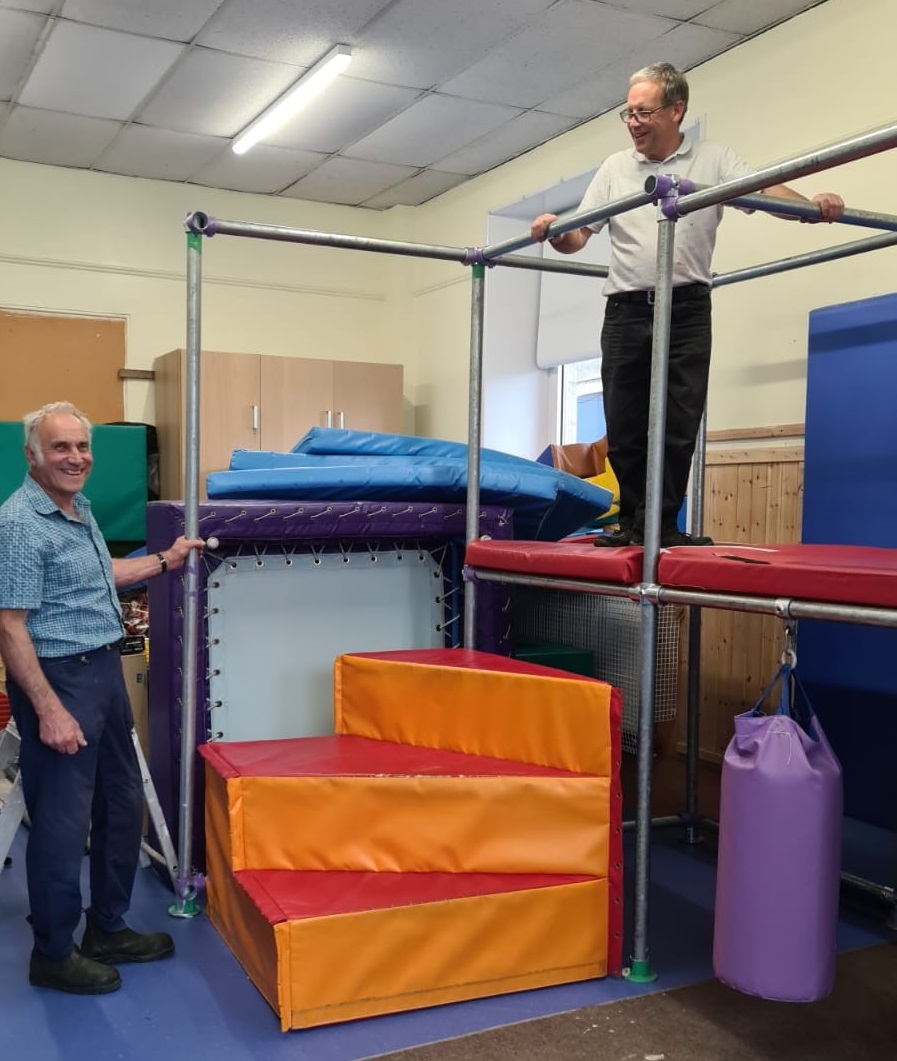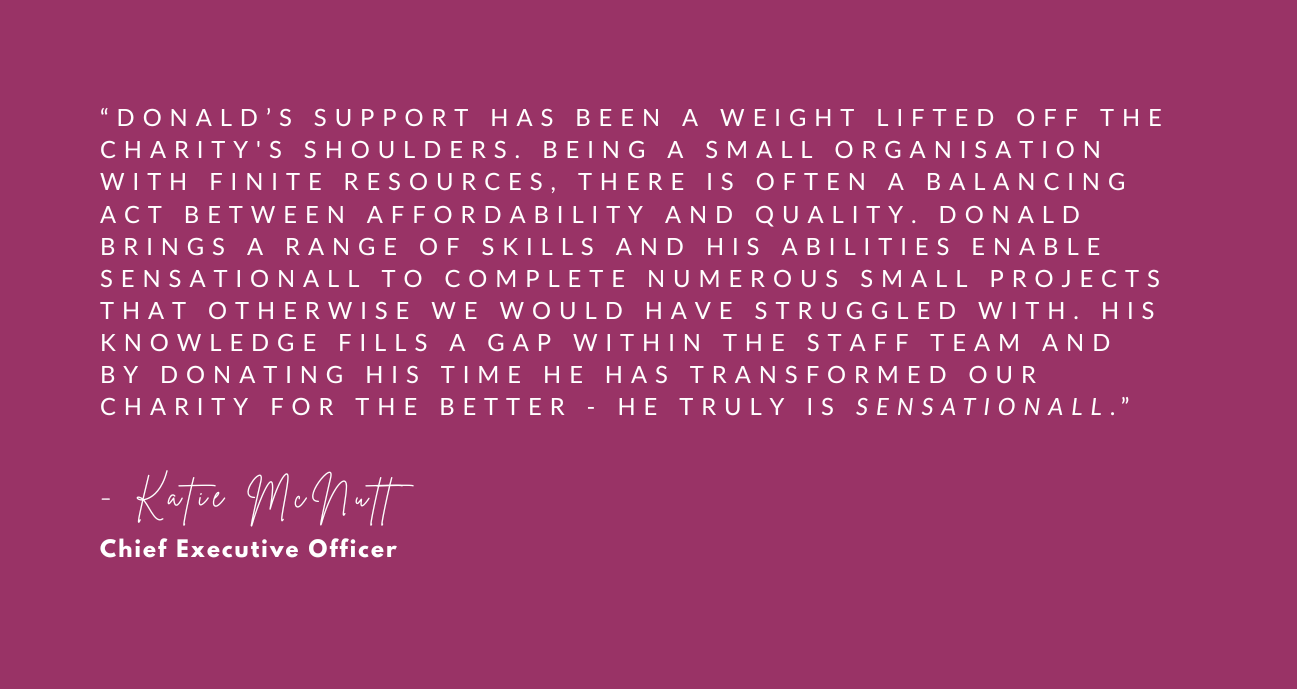 If you are interested in volunteering with us, there is more information here or get in touch at, volunteering@sensationall.org.uk