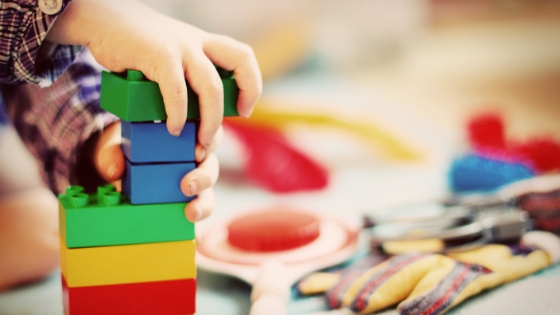 At this time of year, the SensationALL team are often asked for suggestions for Christmas presents or sticking filler ideas for multi support needs children. Our experienced team of Occupational Therapists and Support Workers often spend time researching products, toys and objects to not only use during our groups or at events, but also for training workshops! We have used some of these ideas to put together a starter-for-10 Christmas present list:
Special Needs Toys Website –  this is a great website with sensory specific sections for toys and equipment. From tactile to proprioceptive, this website covers all basis' for sensory specific presents for unique individuals.
Sequin Snap Bracelet – these reversible sequin snap bracelets are good sensory fidgets that are wearable – our service users in the SensationALL holiday groups and Chill OOT especially loved using these. There are lots of other reversable sequin products such as cushions, pencil cases, backpacks etc that would also make for a great Christmas gift.
Infinity Loop – this is a stainless steel springy slinky for your arm. Our SensationALL service users have loved using these in our Inclusive Social Group and our sensory sessions. A simple but highly enjoyable interactive toy that provides endless fun.
Marks and Spencers Kids Easy Dressing Range – we love the special range of clothes M&S have created which are adapted for children who need extra help. With clothing options for anyone with feeding tubes or if they simply need clothes that are easy to put on and gentle for sensitive skin. The Easy Dressing range aims to help make dressing easier, quicker, more comfortable – and more fun!
Sensory Body Sock – body socks are a great resource to try out for individuals with multiple support needs. The resistant walls of the body sock provide a tactile means of self-referencing that improves body awareness and assists in developing spatial awareness through balance and resistance. At SensationALL we have used body socks in several of our social and emotional regulation groups and lots of the kids love them!
Our last Christmas gift idea is of course, the SensationALL gift card! Available to buy directly from SensationALL by emailing info@sensationall.org.uk or you can buy one from the Old Schoolhouse when you are at one of our groups or events. Each gift card costs £30 and provides 6 hour long sessions at any of our groups! A great gift to access SensationALL's exciting range of services. #SensationALL